Window Framing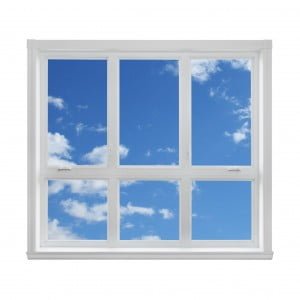 Has the window frame, casing, or trim cracked? 
Window frames support panes of glass to protect your home from wind, water and other elements that might damage your home.
As a frame and trim company, "Jeff Freeman Roofing, Siding & Windows Inc." has the experience in repairing window frames, door frames, window trim, door trim, and even installing new doors.
We do Installation, Repairing or Replacement of window frames. 
When a sash, frame or other portion of a wood window rots or shrinks, it affects your window's ability to efficiently protect your home. Proper frame and sash window repair are an important part of regular home maintenance, and are services that we offer.
Our aim is always to repair, when possible, rather than replace. In cases where a window or door frame is beyond repair, we attempt to replace the customer's damaged framework on a like-for-like basis, or source the nearest equivalent – PVC windows, wood or aluminum.
The majority of our replacement window frames are manufactured using our in-house facilities, giving us greater flexibility and total control. 
When small parts or particular components of your window frame are damaged, we are always available and ready to repair them for you. Regardless of the material that your frame is made of, we can fix it for you. 
"Jeff Freeman Roofing, Siding & Windows Inc." brings you more full-frame replacement window solutions that go well beyond standard sizing.
Window frames are the major structural component outside of the glass pane itself. When the window sash, window frame, or any other part of the window starts to get compromised, the overall performance of the window can suffer.
In some cases, we can save the customer time and expense by just replacing the broken component and extending the life of the window. In other cases, we may notice that while a fix can be applied, replacing the window may be the better choice. Either way, we are here to help. 
Some of the most common requests come from wood-framed windows that have either cracked or rotted from exterior conditions. We have a great track-record on making sure that the repair is successful and will make sure that you are back to a window that will perform to the level that you hoped for.
Full frame replacement windows are the best option for you if one of these statements apply:
The window is out of square.
There is rot in the window frame.
Plans call for to changing the size/shape of the window.
On the other hand, when the existing window frame is in fairly good condition, we may be able to offer you the more cost-effective option to install a custom-built replacement window inside the existing frame.
This type of window system is virtually invisible, due to the slim line nature of the product and our ability to match the frames to your woodwork, stonework or interior décor. In addition, their thermal and noise insulation properties are excellent. 
We do not use bulky wooden sub-frames. All fittings are normally hidden behind the existing window frames. We do not obscure the features of the primary window. If your existing window is 'out of square', so is ours! We make sure it fits perfectly.
We provide re-coating services that enhance your old window frames, adding value to your home without going through the expense of new window frame construction and damage to your walls. You can revive your old window frames and make them look like new.
Remember, we specialize in unique items, and have the ability to customize our windows to whatever size is needed. 
Our specialists are fully licensed and experienced with all manner of window frames, and we're happy to install new-construction window frames, too, along with new styles of energy-efficient windows as they come on the market.
Contact us for more information at (704) 400-0601.
Contact Us
Jeff Freeman Roofing, Siding & Windows Inc.
Charlotte NC, Davidson, NC, Monroe, NC, NC
Call Us: (704) 400-0601
https://charlotteroofpros.com/
Jupiter Skin Sidebar Banner